Dear Friends,
2020 has certainly posed its share of obstacles. That's putting it mildly, isn't it? Sometimes I have a gift for understatement. Put another way, this year is probably the biggest f@#*ing dumpster fire I've ever seen. Of course that doesn't mean there aren't silver linings to those storm clouds. There absolutely are if you know where to look.
COVID has naturally been a subject that's on the minds and lips of billions of people around the world, and many of us are wondering how and when it will finally subside. The pandemic has affected the entertainment industry far more dramatically than many other industries in part because large crowds work in such close proximity and that employees like actors or crew members are so transient (jumping from one show to the next).
But it's also affected those working more behind the scenes. Recently, I crafted a piece for Funds for Writers about ways the COVID reality has affected professional film and television writers specifically, which was just published this past Friday (9/25). You can find the article here:
https://fundsforwriters.com/five-ways-covid-has-changed-professional-screenwriting/
But I've also pasted it below for your convenience, as always! :)
For writers who haven't had to deal with this new normal yet, it may be a bit of an eye-opener. But note that the news is not all bad. Some of it's good. Some just different. But anything that can help you prepare is a good thing, right? Because as long as the dumpster fire is raging, you might as well toast some marshmallows.
Enjoy!
MH
Five Ways COVID Has Changed Professional Screenwriting
/
2020-09-25
I know, I know. We're all sick of talking about COVID. It's the pandemic that just won't go away. Unfortunately, that may be doubly true for the world of professional screenwriting. The impact of COVID has, for better or worse, changed much of Hollywood's old reality, and many of those changes look to be with us, if not permanently, for a very long time. As a writer who plans to work in the industry for the foreseeable future, you'll find it beneficial to understand how those changes – whether good, bad or ugly – affect you so that you can adapt.
A Virtual World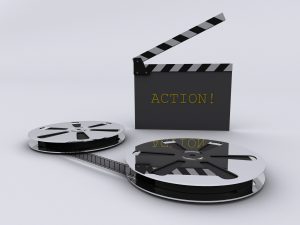 Hollywood was already slowly moving toward a new norm of virtual meetings and collaborations, but the pandemic accelerated a change that would have taken years into one that took weeks. Almost overnight, Zoom became the de facto choice for story pitches and development meetings. Recent screenwriting software like Final Draft 11, Fade In and WriterDuet began boasting quarantine-defying features like real-time collaboration, which allow multiple writers to edit the same script simultaneously from two different places. Some software, like Celtx, is completely cloud-based, allowing access no matter where you're sheltering. And we're not talking just on the development side. Many major film markets, from AFM to Cannes, have been holding virtual events that allow writers to "attend" without having to travel.
Representative Storylines
Executives are hungering for scripts that take our "new normal" into account. That's not to say you should rush out a fresh screenplay centered on the pandemic. Rather it means incorporating elements like mask-wearing, social distancing or sheltering into storylines that may otherwise have nothing to do with the pandemic. Why? First, it makes the material feel timely and relevant. Second, it makes for more production-friendly content because it reduces crowd scenes, better protects on-camera talent (who can now wear masks on set), and otherwise creates safer, more contained filming environments.
The Cost of Insurance
Production insurance is not something a writer typically thinks about when crafting a screenplay, but right now, it should be. The cost of insuring a production against this new wave of liabilities has become prohibitively expensive for independent productions, meaning many of them cannot afford to start up. (Good luck producing anything without insurance!) Instead, big companies like Netflix, Amazon or Disney that can afford the increased cost or that can self-insure are the ones shooting now. By creating bigger budget, mainstream content that will appeal to them, you give yourself a better shot at getting something made.
Pilot Season's Death Knell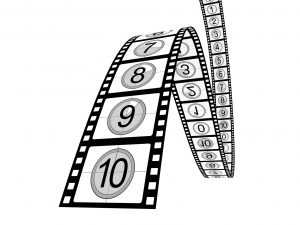 Traditionally, TV pilot/staffing season occurred between February and April when networks filmed new shows that they wanted to try out during the fall. However, the advent of streaming platforms like Netflix and Hulu, which release new shows throughout the year, made the concept of pilot season feel antiquated. Then, the onslaught of COVID shut down production worldwide, and with no new shows for fall, the pilot season playbook was tossed altogether. Now, with major networks creating their own streaming platforms and adhering to old norms less and less, the pilot season looks to be on its last legs. What does that mean? New content will be in demand no matter the season, so pilots will get picked up all year round, giving writers more opportunities to sell.
New Safety Protocols
If you're lucky enough to sell a script, be prepared for the new on-set safety protocols established by a consortium of studio, guild, and union committees. These rules include tri-weekly COVID testing prior to visiting the set, daily questionnaires and temperature checks, mandatory mask-wearing (especially around vulnerable populations like actors who may not be able to wear them), and monitors spaced out around the set rather than the traditional "video village" set-up. In addition, your production may be required to shut down should three or more individuals test positive for COVID within 14 days. Such delays in shooting may require script rewrites to address new budget concerns, lost locations and the like.
Resources
https://kb.finaldraft.com/s/article/Does-Final-Draft-offer-real-time-collaboration
https://www.fadeinpro.com/kb/content/1/117/en/how-does-realtime-collaboration-work.html
https://www.writerduet.com/
https://www.celtx.com/index.html